Microblading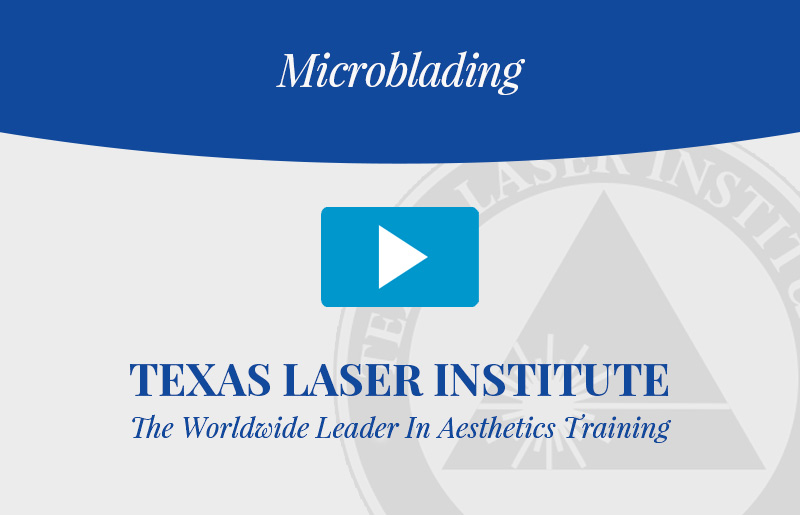 Learn the hottest technique in the beauty industry Microblading.
This Ancient Asian tattooing technique is taking the beauty industry by storm. Learn manual techniques by applying natural hair like strokes to the brows of your clients.
Training in Color Theory, manual application techniques and choosing the correct pigments to match skin undertones. During this course you will learn design techniques as well as working with live models. The Microblading course is designed to train and educate the students in proper application as well as understanding the healing process.
3 Classroom Days with focus on the following topics:
Day 1
History of Microblading
Texas rules and regulations
Safe practices
Sanitation
Personal PPE
Client protection
Skin Anatomy
Aging Skin
Lymphatic System
Healing Process
Fitzpatrick Skin Types
Facial Shapes
Studio Setup
Consultations
Consent Forms
Contraindications
Procedure Charts
Pre Treatment Advice
Aftercare
Homework
Day 2
Morning test
Color Theory
Understanding Pigments
Choosing Correct Pigments
Brow Stroke Patterns
Manual Tools
Blade Options
Descriptions of Blades
Stretching techniques
Application of brows
Homework
Sketch Pad Rendering
10 Things I Learned
Day 3
Review
Brow Design
Tray Set up
Pigment Selection
Practice Skins
Brows
Types of Brows
Techniques
Hands on Models