Microblading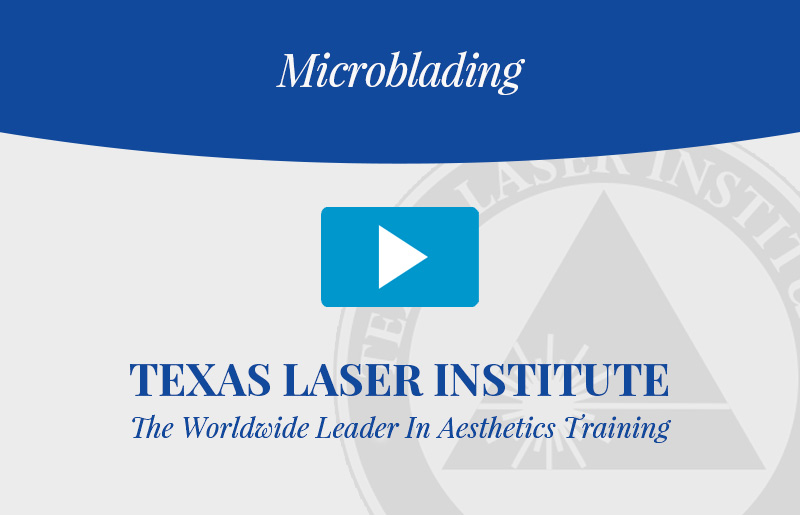 Course Description:
Learn the hottest technique in the beauty industry, Microblading! This unique tattooing technique is taking the beauty industry by storm. Learn manual techniques by applying natural hair like strokes to the brows of your clients. Training in Color Theory, manual application techniques and choosing the correct pigments to match skin undertones. During this course, you will learn design techniques as well as working with live models. The Microblading course is designed to train and educate the students in the proper application as well as understanding the healing process.
Objectives:
Extensive theory & practical hands-on application
Anatomy of the Skin
Color Theory
Client qualification and consultation
Brow stroke pattern
Safety, sterilization & sanitation
Manual Tools
Stretching techniques
Application of brows
Brow design
Pigment selection
3 classroom days with focus on the following topics:
Day 1
9:00 Texas Rules & regulations, History of Microblading & the Art of Microblading, blood-borne pathogens, set up, client consultation, forms, after-care treatment
12:00 Lunch
1:30 Skin anatomy and healing process, facial & eyebrow shape design, hair stroke design
5:00 Class ends
Day 2
9:00 Fitzpatrick skin color chart & pigment, color, materials, products, practice
12:00 Lunch
1:30 Homework, tests, practice on skin
5:00 Class ends
Day 3
9:00 Practice on a live model
12:00 Lunch
1:00 Practice on a live model
5:00 Program evaluation, certificate
Tuition Fee:
Tuition for the Microblading Specialist is $1995. A deposit of $500 must be paid at the time of enrollment, which goes towards your balance. Tuition includes a Microblading Kit, all course materials, testing, and certificate of completion.
Payment Terms & Conditions:
Final balance is due at least 1 day before class starts. We accept Visa, Master debit and credit cards. Payments can be made online once you register.
Refund Policy:
$500 deposit is non-refundable and non-transferable.
At this time, the Texas Laser Institute does not offer any scholarships or financial aid. The Texas Laser Institute is certified and highly recognized by the state, Texas Department of License and Regulations. We do not provide job placements; however, we offer the highest quality of education to our students.